Mercer County REO Property Rehabs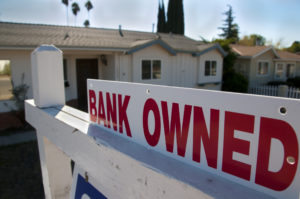 Smyth Property Management is the answer to your search for Mercer County REO property rehabs. We are family owned and operated, and we offer a wide variety of property maintenance services for bank owned properties throughout the Mercer County area. At Smyth, our reputation is solid for protecting properties and keeping them compliant with local ordinances. We can help you get a property ready for resale and do it in a timely fashion.
Mercer County REO Rehab Services
We help to restore properties to top condition, including updates for building codes. Our property services include:
Remodeling. We work with a number of contractors for carpentry, plumbing, and electrical improvements and upgrades. Our contractors can repair structural damage, repair concrete and asphalt, remediate mold problems, fix drywall, add a new coat of paint and much more. We will work within your budget investment to get a property ready for sale.
Preservation of Properties. We help keep properties maintained and protected from weather and wind damage. Our services include roof tarping, power washing, pest control, winterization and more. With our maintenance services your property will be protected from costly damage and repairs.
Moving Storage and Lock Changes. As soon as we receive a sheriff's approval, we can send a box truck, moving equipment, and a full crew to being moving items out of a home. We will provide you with local storage facility information, and can do multiple clean outs as needed in a day. Should you need to change locks on a property, we can install keypad systems with codes only known to a lender's agents.
Smyth Property Management is here to provide all of these services and more for Mercer County REO property rehabs. If you own a property that is in need of protection or restoration, contact us today or use the form below to get started. We're looking forward to restoring your property and helping to turn a profit for you.