Condo Remediation and Rehab After Fire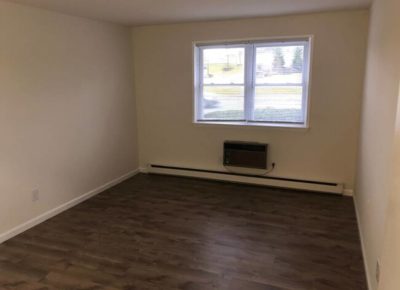 Smyth recently completed a condo remediation and rehab job after a fire. This unit was damage by fire and how to be totally gutted. Smyth Property Management, LLC was hired to do all repairs. We worked with the insurance adjuster to make sure all needed repairs were included. When we all agreed on the repairs needed our architect prepared a full set of construction documents including, electrical, heating and air conditioning, and plumbing.
Once this was completed we were able to submit for permits from the township.
The scope of work for this project included 50% rewire of the entire unit, new electric baseboard, insulation, drywall, new kitchen, kitchen applianaces, flooring windows, doors, trim, bathroom fixtures, and upgraded led recessed lights.
When getting involved in repairing older projects like this one of the issues you run into is how the new building codes affect the existing conditions. We worked closely with the local township construction department to identify all the issues a head of time to make the project run smoothly.
Throughout the condo remediation project we worked with the owner in coming up with color schemes, kitchen layout, cabinet and counter top choices, flooring options. This owner elected to leave the kitchen flooring which presented a problem where there was a wall removed. We could not located this floor tile to properly patch the floor. We were able to very carefully remove some tile in the area of the kitchen cabinets and use that to patch floors.
Condo Remediation and Rehab Photos
The condo remediation project was completed in a head of schedule and delivered to the owner. This unit was rented out before it was even completed.